Gastronomic restaurant
on the Seine
Alain Ducasse has created a menu that is in perfect unison with the journey. As the beauty of the city becomes a feast for the eyes, so the soul of Parisian cuisine comes to life on the plate.
Seasonal produce is showcased, delivered fresh early every morning. Everything is prepared on board by Chef Jean-Philippe Berens and his team.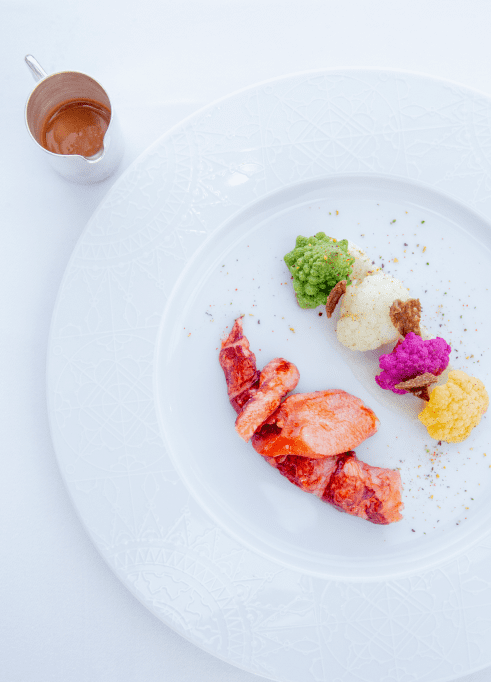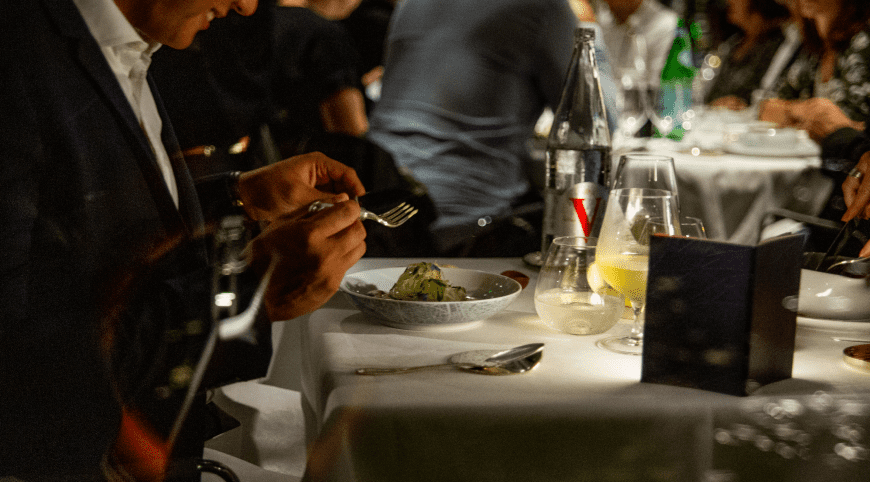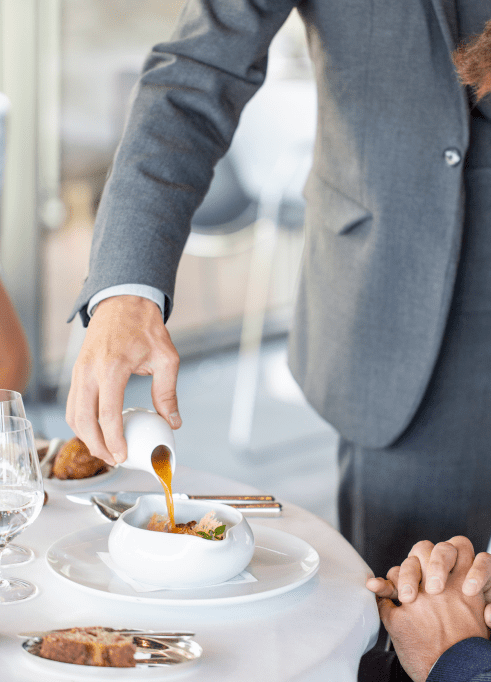 A modern parisian cuisine inspired by nature.
ALAIN DUCASSE
The intensity of flavour
For Alain Ducasse , cooking is a concentration of flavors obtained through countless ways, including marinating in spices, salt-crust cooking or a full-bodied jus. Nothing must be left to waste, and the food must be allowed to express its power and subtlety. The recipes have been streamlined, the flavors more pronounced.
Genuine restaurant on water, the Ducasse sur Seine boat is fully equipped with a kitchen wherechef Jean-Philippe Berens and his brigade of 36 cooks prepare dishes using the finest seasonal produce. New dishes are regularly created by the chef and offered in the lunch or dinner menus. The chef and his brigade offer refined, seasonal, and contemporary Parisian haute cuisine prepared on spot
Vegetarian options can be offered to those who wish. As in all Alain Ducasse establishments, a "Cookpot" is on the menu. This vegetarian dish, based on vegetables and cereals gently simmered in an individual casserole dish specially created for this purpose, can be varied endlessly according to the seasons and the chef's inspiration. At Ducasse sur Seine, in autumn, the "Cookpot" will mix small spelt and purple artichokes.
A symphony of crus
The bottles offered by Ducasse sur Seine are like a synthesis of the most sumptuous wines produced in France.Gérard Margeon, Director of Sommeliers at Ducasse Paris,wanted it this way : « To be in tune with this journey through Paris and today's Parisian cuisine, we had to build a journey through the most beautiful terroirs of France.»
More than a hundred references are thus proposed on the menu