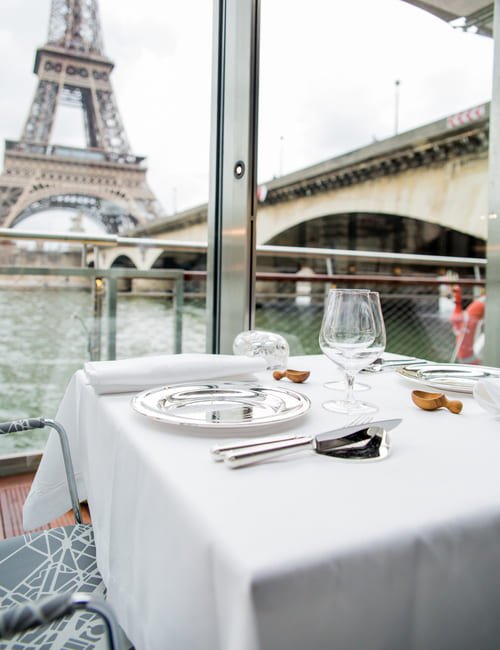 Innovation in service of hospitality
October 2020
Ducasse sur Seine is the first passenger-ship with a regular catering service on the Seine established in 2011.



A 100% electric technology
It is also a condensed technology progress in the field of electric waterway transportation. This solution was immediately suggested by the initiators of the project and covers 3 aspects. First of all, it is a significant technical challenge and by taking it up, the naval industry of Ile-de-France has acquired a unique and precious experience. Then, it contributes in a a critical role to the novelty of the experience for the guests who will be able to experience for the first time a cruise on the Seine without noise, vibration or unpleasant odors. Finally, thanks to the self-propelled engine, this eco-friendly cruise on Ducasse sur Seine can be incorporated to the energy transition policy of the city.



An energy-saving fine cuisine equipment
For the catering service which occupies the most significant part of the primary deck of the boat, it is required that the furniture is custom made, to every milimeter so that it could pass through trapdoors and perfectly optimize the space.
The conception of the kitchen also had to take up the challenge of energy and the Molteni oven is equipped with low heat radiation stoves. This project required attention to details, imagination, and coordination of different participants.