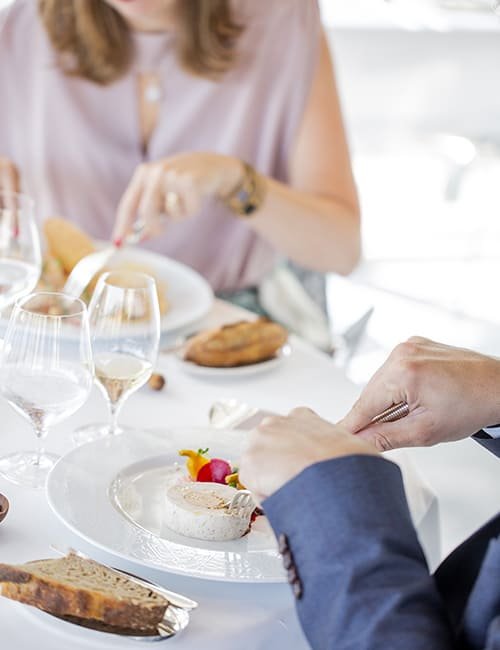 Looking for Christmas gifts ideas?
December 2019
Discover our collection of gift certificates to treat your loved ones with an unforgettable experience. Ducasse sur Seine offers cruises that unite the pleasure of today's modern parisian cuisine with the wonderful sensation of gliding down the Seine thanks to its completely clean and silent electric propulsion engine. Parisians or not, your guests will be able to admire the beauty of the City of Light, while enjoying the quiet navigation of the boat. A show you never get tired of!

True restaurant on the water, the chef has created seasonal menus using fresh ingredients cooked on site, on the lower level of the ship where a fully equipped kitchen has been installed. For a perfect harmony, the sommelier has travelled through exceptional « terroirs », looking for singular and pronounced pairing.

For last-minute purchases, you will receive an electronic gift voucher to be printed at home, as soon as your payment has been validated.

Gift certificates are valid for one year from the date of purchase.
You can choose a number of guests from 1 to 8.
Delivery methods: sending a gift certificate by email or by mail..